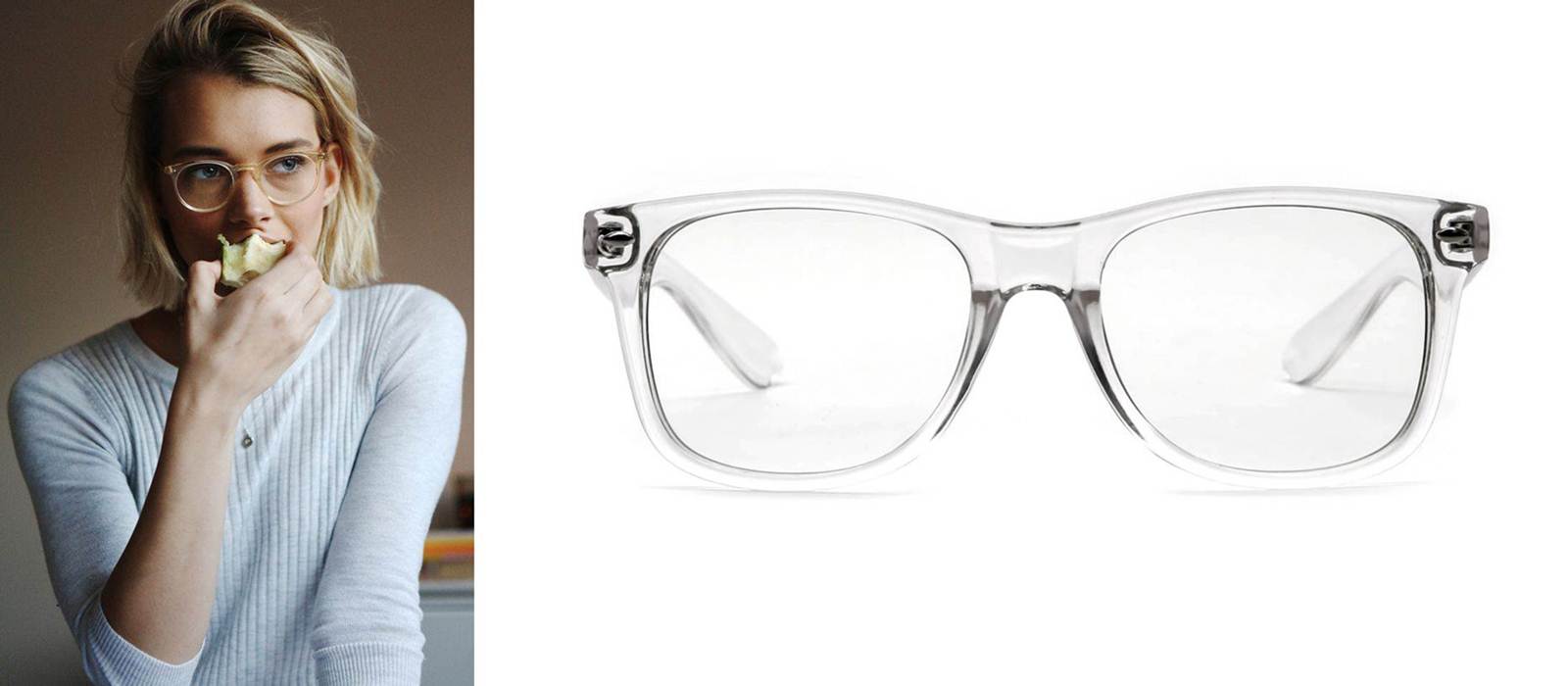 Call us hipster, but we are all about this minimalistic life! The "less is more" mantra is what it's all about nowadays. Although clear frames have been around for a while, with the minimalism trend growing, they have recently made a big come back for their versatility and functionality. Here are five reasons why you should add crystal clear spectacle frames to your capsule wardrobe:
They match everything
These frames are like the good fitting, go-to jeans in your wardrobe. They complement every colour and any style of outfit.
They are unisex
Neither feminine nor masculine, clear spectacle frames are the perfect neutral.
Size doesn't matter
Because they are transparents, they don't hide as much of your face as glasses with dark frames do. So whether you go big or small, you'll love them all!
They brighten the face
These frames act as a highlighter, reflecting light away from any imperfections, making you look awake and fresh! Winning!
They look great on everyone
Taking into account the previous four reasons, how can they not look great on everyone?
GET THE LOOK:

Execuspecs South Africa is a leading optometry brand offering the highest standard of optometric service, backed by modern technology and an extensive range of branded eyewear. We have 17 stores across the country including Johannesburg, Pretoria, Bloemfontein, Durban, East London, and Port Elizabeth. Find a store now or book online to see an optometrist and get your eyes tested today.


Date Published:

20 May 2016