We are here for you
Have a question about your eyes?
Our optometrists are here to help
Please type your question in the box below
Please provide us with as much info as possible when asking your question.
We will respond to your query, via email, within 24 hours Monday to Friday.
Thank you for submitting your question!
Our online optometrists operate Monday to Fridays 8am to 5pm.
If you are experiencing pain or vision loss please make an emergency appointment. Do not wait for a reply. Please note this service does not replace an eye exam.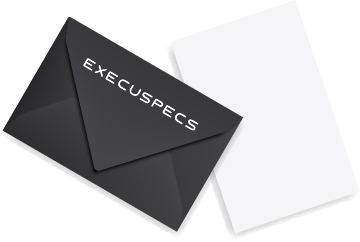 Get the latest info on
new frames, offers & more
Get the latest info on new frames, offers & more
SERVICES
LATEST
Execuspecs
Execuspecs has 55 bespoke optometric stores around South Africa and Namibia.
Find branches in Gauteng, KwaZulu Natal, Western Cape, Eastern Cape, Free State, Mpumalanga, North West
Gauteng | Cape Town | Pretoria | Bloemfontein | Durban | Potchefstroom | Port Elizabeth | Mthatha
Execuspecs has 39 bespoke optometrist stores around South Africa and Namibia.

Find branches in Gauteng, KwaZulu Natal, Western Cape, Eastern Cape, Free State, Mpumalanga, North West

Gauteng | Cape Town | Pretoria | Bloemfontein | Durban | Potchefstroom | Port Elizabeth | Mthatha