We are looking forward to seeing you in our stores!
Great news! We have opened most of our Execuspecs stores to ensure we are able to assist you with your vision needs!
Please refer to the STORES page to see which stores are open.
New in-store safety protocol:
Our top priority is ensuring our customers and staff remain healthy and safe. Please familiarize yourself with our new hygiene protocol in-store: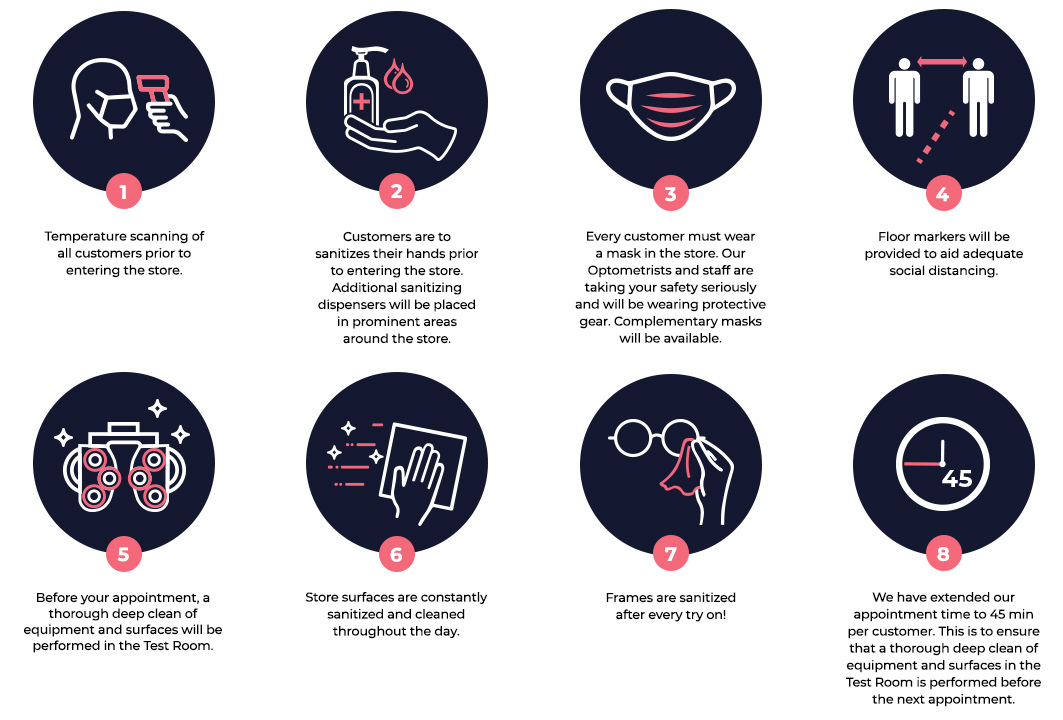 Have more questions?
Our friendly customer service team will answer any questions or queries you may have. Email us at info@execuspecs.co.za.
Stay up to date on our social media platforms and keep an eye on our website for any updates on trends drops and new promotions comings coming soon!