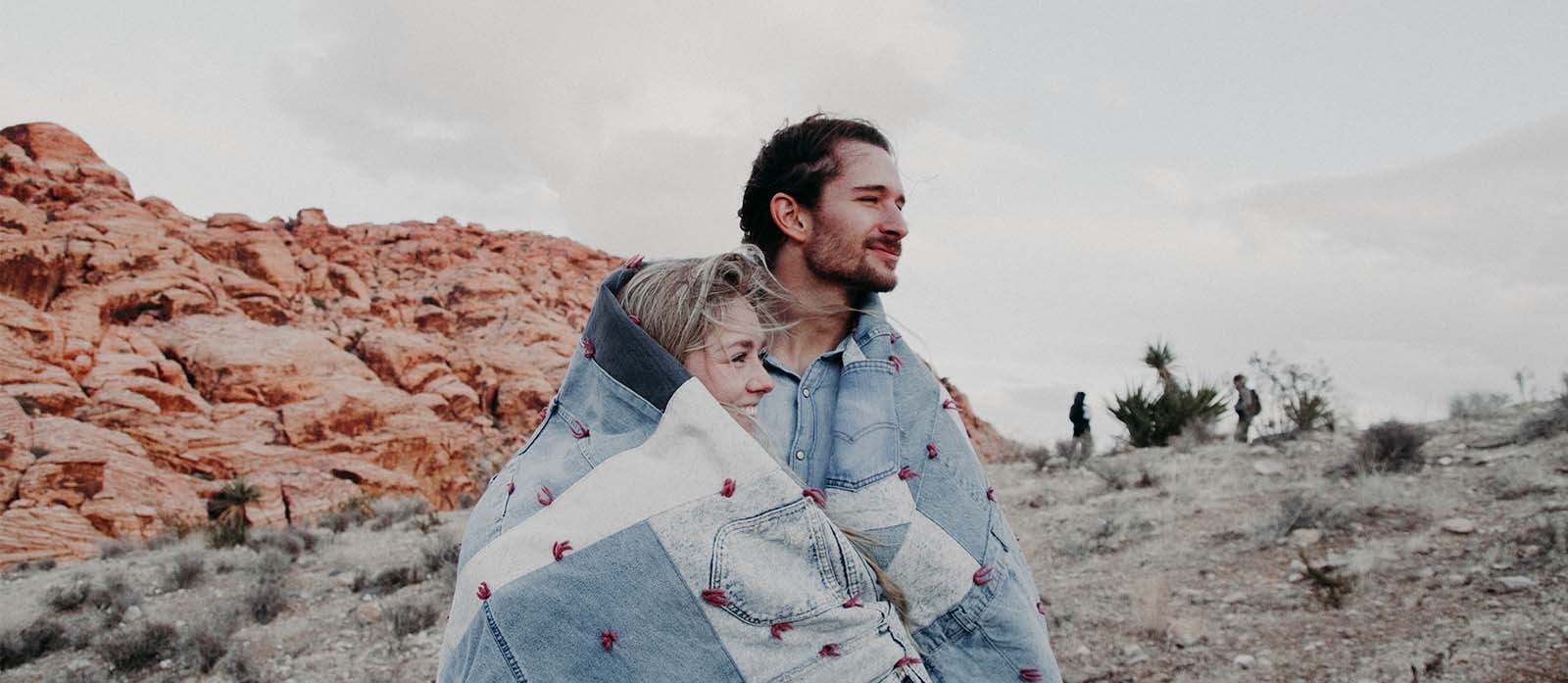 Game of Thrones fan or not, we all know this means chilly days and even chillier nights. While we might not experience the extreme temperatures they have in the North, it sure is enough to make us want to snuggle up and drink ALL the hot chocolate. In the world.
Even better would be to drink said hot chocolate in a lodge, with a warm fire going and a beautiful view to look out on. So, we thought we'd round up our favourite unique winter getaways, with a twist. They'll take you to snow, the top of a mountain and to the sea. There's a pit stop in a small village where the animals have right of way, too! Winter can be magical, and we will show you just how magical with these 5 incredible winter holidays.
Chase the snow
Tiffendell Ski Resort opens their winter ski season on Sunday 9 June. Situated in the Eastern Cape, on the slopes of Ben MacDhui, Tiffendell offers you an unforgettable winter holiday - think alpine, snug chalets, ski lifts to ensure you have energy for the slopes, a restaurant (no need to cook - #winning) and of course, a ski school so there's no need to worry if you don't know how.
Even if the weather doesn't play along, the resort makes their own snow. It's like magic! And ensures a holiday filled with snow angels, laughter and of course, Instagram photos. They don't have an Instagram account, but the hashtag #tiffendell will give you an idea of what you can experience. For a unique winter getaway that ticks all the boxes, this is it.
Perch on top of a mountain
Survey unending, breath taking landscapes from the very same mountain that is said to have inspired Tolkien's The Lord of the Rings. Hogsback is a mountain village with a touch of magic, about a 3 hour drive from Port Elizabeth. If you love taking photos, you'll love this part of our country where the clouds hang low… you literally walk through the clouds as they float across the mountain and through the trees. In winter, the cold, crackle of snow underfoot is like stepping into a fairy-tale world and the warm comforts of cosy home-stays, B&B's and hotels, will ensure that your winter holiday is a home away from home. Our favourite spot is The Edge Mountain Retreat overlooking a massive cliff drop down into the valley. The view alone makes us want to book a trip now!
Starry night skies
If you've ever visited a small town away from the city lights, you'll know how the sky lights up at night. And Sutherland, in the Northern Cape, makes this even more of an occasion with their high elevation above sea level and cloudless night skies. Home to the South African Astronomical Observatory, housing the largest single optical telescope in the Southern Hemisphere, you can book a tour and experience the night sky and distant galaxies guided by the expertise of a local astronomer. Evening and daytime tours are available, and with a range of accommodation including farm stays and hotels, you'll be spoilt for choice in one of the most beautiful parts of South Africa. Be warned, in winter, Sutherland reaches extremely cold temperatures so ensure you pack warm for this unique winter getaway.
Feed your soul
In Greyton, a two-hour drive from Cape Town, village life takes on a different feel. You'll see signs throughout town pointing out that dogs, horses and cows have right of way. The feeling of community is palpable, especially when walking in the early evening with all the locals greeting you as you stroll past their homes and beautiful gardens. Greyton is about the peace, connecting with nature and being able to walk wherever you need to go in the village. You'll be joined by locals on their way to neighbours or to one of the restaurants for dinner. There are well-stocked supply stores, boutiques and even a chocolatier. It's definitely a soul-food kind of place that will make your winter holiday a memorable one.
Whale tale
Hermanus is known for whale watching - it's actually recognised by the World Wildlife Fund as one of the top 12 whale watching destinations in the world where Southern Right Whales come to calve and breed each year (amazing, right?). And the best time of year to head down to the Cape for this mesmerising activity, is during winter. For the adventurous among us, book a sea cruise or a kayaking tour to view these magnificent creatures up close. If you'd prefer to keep your feet planted firmly on land, there are viewing points along the coastline offering you uninterrupted views. Just make sure to have your specs and a pair of binoculars handy for the sneaky ones who breach further out to sea ;)

So there you have it! Your 5 unique winter getaways to make those grey days less dreary. Of course, we know that there may be days where the frosty gale winds and torrential rain will keep you indoors, snuggling under blankets and reading to your heart's content. Make sure your eyes are in top shape for those endless Lord of the Rings novels. And if you're not sure-Click here to book your eye test online today.





Date Published:

27 May 2019