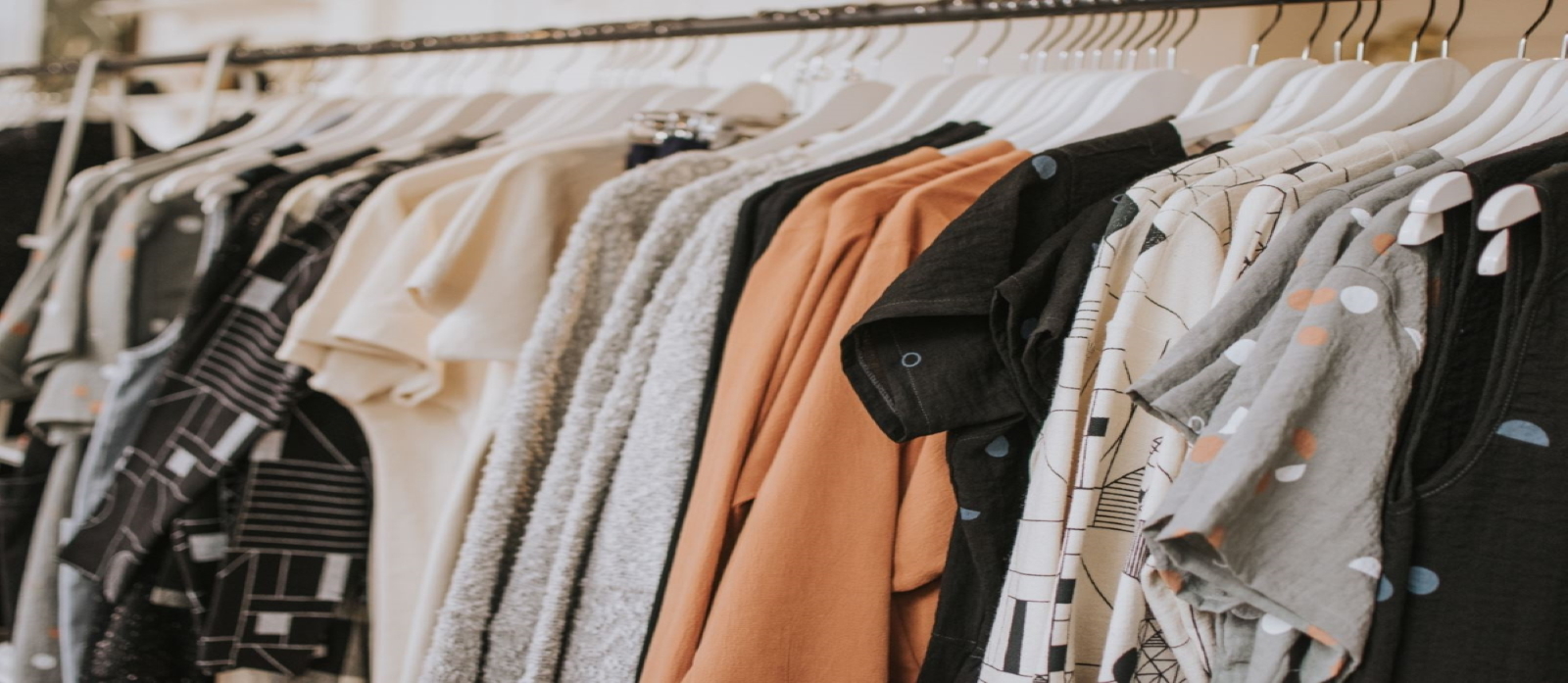 There is no easier way to revamp your style for a new season than with a pair of fresh new frames. Glasses are the perfect fashion accessory to not only match your outfit but also your mood and personality. You can own multiple pairs for different looks regardless of whether you have a prescription or not. Mixing up frame styles for your summer wardrobe is a versatile way to change your look every day. Just as you would swap out your handbag or watch for certain occasions, why not swap out your glasses to compliment your style? We've got all the right frames for style-savvy fashionistas so that you can make a statement while strutting through the mall or catching up with friends over lunch.
With all the latest in sizzling summer fashion hitting the stores, we have compiled a list of must have eyewear trends for 2019 to keep your summer look on fleek. Bold and colourful specs take the spotlight in 2019, but if you're a minimalist at heart, transparent acetate frames in muted tones and lightweight metals in vintage shapes are just as stylish this year.
We have also shared some tips to help you pair your frames with key summer fashion trends. If you're spoiled for choice and not sure what frames suit you, we've made it easy for you to match your face shape and skin-tone to the right style. Just to make sure that you look perfect from head to toe.
EYEWEAR TRENDS FOR 2019:
You can't go wrong with clear frames this season. The transparent trend has taken the catwalks by storm and it seems like this trend is here to stay. Get yourself a pair of colourless transparent frames in a classic style, or if you're feeling adventurous, opt for shades of soft pink, brown and muted neutral tones. You'll want these as a staple in your summer wardrobe as they are easy to wear with almost anything. Find your transparent glasses here.
For a perfect match for your transparent acetate frames, wear head to toe neutrals in a single colour, in shades of white or beige for a chic and sophisticated summer look. Monotone outfits are going to hit summer hard, so be one of the first who everyone will be talking about.
Keep accessories to a minimum and make-up bare to accentuate your transparent frames.

This 70's style has been revived with a contemporary twist in fun, playful colours and sleek metal silhouettes. The cat eye is flattering for most face shapes with its elegant slant and with a range of styles and colours to choose from, it's the perfect fashion accessory for the boardroom or classroom. In corporate environments, plain black or tortoiseshell cat eye frames add a sophisticated touch to your work outfit. For a modern take on this favourite classic, try bold, bright patterns or a translucent pair. Get your cat eye frames here.
The 80's have been revived this summer with bold ruffles and fashionable puff shoulders. Pair these with your vintage cat eye frames for a powerful, statement-making outfit that pays homage to a bygone era. Keep the rest of your outfit subdued to add a more modern touch to your overall look.
Minimalists will love the styles and shapes of thin and lightweight metal frames. These are a big hit this summer and are a great addition to your look if you're wanting to add a polished edge to your work outfit. This style also works well for trendy minimalists who prefer plain frame styles in solid metal colours. For a contemporary twist that ticks all the boxes, choose two tone metal frames in black and gold. Lightweight metals can be worn with any outfit, making coordination a breeze. Take a peak here
The street style stars of 2019 have been making waves in a neo-gothic look which we think will work perfectly for minimalist wardrobes paired with metal frames. It's a slightly edgier summer fashion look, with all black from head to toe, accentuated with interesting fashion accessories that are on-trend this season. Small boxy handbags and bucket hats are stylish additions to the neo-gothic look. For a chic twist, add leopard prints in dark, moody shades and two tone metal frames in black and gold.
Fashionable and practical, semi rimless frames are a highly wearable eyewear trend for 2019. With a heavy browline and rimless lenses, these hybrids are perfect for professionals who want to look stylish and cool. Semi rimless frames soften prominent facial features and draw attention upward to your eyes. Have a look at these semi rimless frames here.
Embrace your flamboyant side by pairing your semi rimless frames with vibrant graphic and floral patterns this summer. This key summer fashion trend will take you from the boardroom to after work drinks seamlessly. If you feel that this style is a little too loud for you, choose patterns that are a little more subtle in pastel shades. Wear a patterned shirt with light chino pants for work.
Nothing says summer like bold colours in bright hues and funky patterns. Be daring in your eyewear choices this summer and go for frames that make a statement. The latest eyewear trends of 2019 are all available in a range of happy colours and styles so you will have endless options to choose from. Channel your inner fashionista with a patterned cat eye frame or choose one of the hottest shades of summer; purple. Take a look here and here.
Match your bold frames with a softer style in sheer fabrics that will get you noticed and keep you cool in the harsh summer heat. You can take it up a notch by adding ruffles and pleats to the look, allowing you to have fun with textures for added playfulness. Your frames will take centre stage with this look, but that's what you want right? All eyes on you.
CONSIDERATIONS TO MAKE WHEN CHOOSING YOUR FRAMES
So now that you know what eyewear trends are hot for summer how do you choose from all these exciting options? Because let's face it, looking super stylish in your frames is not just about having good fashion sense and wearing the most wearable summer trends. There are a few other factors that come into play to know whether or not those cat eye frames will look great on you. So, how do you know which eyewear styles will suit you best? Knowing your face shape and skin-tone is a great place to start in helping you find your perfect pair.
THE BEST GLASSES FOR YOUR FACE SHAPE
If you have a round face, your face is mostly symmetrical and has the same width and length. Your jawline and chin is soft and round and has no major angles or edges. Rectangular and square frames that are a bit wider than your face will work well to create a slimmer silhouette.

Try: Transparent frames or lightweight vintage square metal frames to balance your round features.

An oval face is said to be the ideal face shape because of its balanced features. If you have an oval face you will notice that it has a gentle curve with a slight pinch at the chin. Your frames should be as wide, or wider than the broadest part of your face and geometric in shape.

Try: Cat eye frames or patterned bold rectangular frames.

If you have a square face shape, you will have a prominent, strong jawline and broad forehead. The width and length of your face are proportionate. Oval or round frames will balance and add a thinner and softer line to the angles of your face.

Try: Round frames in plain black or mixed metal and acetate oval frames in a solid colour.

A heart-shaped face has a wider forehead with an angular line running to a pointed chin. Your cheekbones and forehead are the widest parts of your face. Semi rimless glasses or thin metal frames that balance the width of your forehead with the narrowness of your chin will work best.

Try: Semi rimless frames in tortoiseshell or oversized vintage square frames.

Diamond faces have a narrow forehead and small chin. The widest parts of your face are your cheekbones which may be high and prominent. Cat eye glasses and oval frames that are wider than your cheekbones will accentuate eyes and highlight delicate features.

Try: Cat eye shapes in solid black or bright and bold oval frames in acetate.





























































There are 2 main types of skin tones, "WARM" or "COOL." If you have a cool complexion you will notice that your skin has blue or pink undertones. If you have a warm complexion, your skin has a yellow, bronze or golden undertone. Olive skin is considered cool because it is a mixture of blue and yellow. Once you've determined whether your tone is warm or cool, you can select frame colours that will suit you best. Frame colour for warm tones: shades of brown, olive green, gold, copper, peach, orange, coral, off-white, red and light tortoise. For cool colouring, choose these colours: black, silver, rose-brown, grey, plum, magenta, pink, jade, blue and darker tortoise.

Now you are all set to walk into summer like a boss. Wardrobe shopping list, check. Fashion eyewear trends for summer, check. All that's left is for you to start rocking your summer in style with statement-making outfits and perfect frames. We have made it easy for you to try on frames in the comfort of your own home with our Home Try On kit. You can select 4 of your favourite pairs of glasses from our website and have them delivered to your door. Convenient much? If you haven't had your eyes tested recently and you're not sure if you need prescription lenses or not book an eye test online today.

LET YOUR FRAMES ADD AN EXTRA SIZZLE IN YOUR STEP THIS SUMMER.


Date Published:

26 November 2019