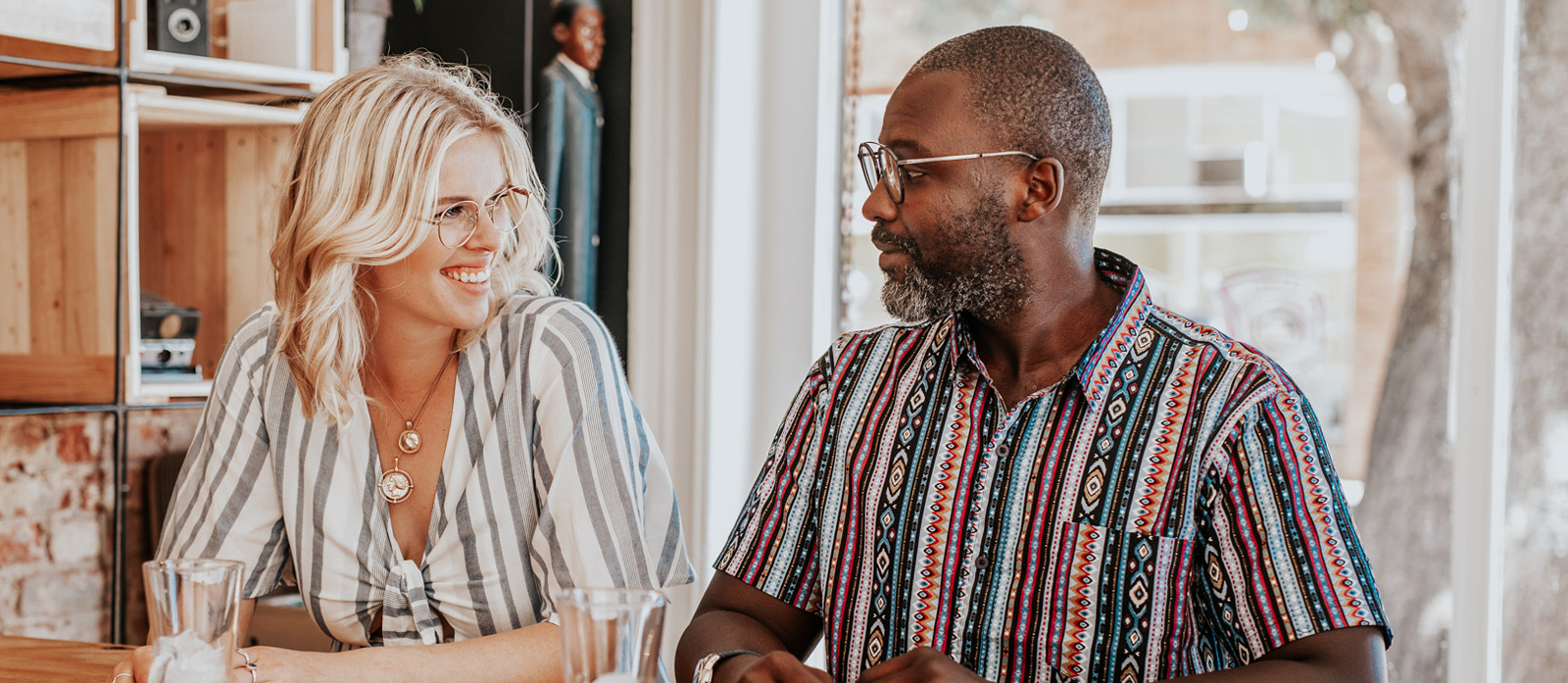 4 eyewear trends that will define 2019
New year, new you, right? Well, what better way to transform yourself in 2019 than to literally transform the way you look? If you wear your glasses from the moment you wake up and only take them off to go to sleep, you know better than anyone else that eyeglasses are a central part of your identity. But that doesn't mean you don't get to mix it up.
Style trends influence our choice in eyeglasses just as much as they do our clothing and accessories. You could even say that eyeglasses are the accessory with the most crucial utility. Which makes selecting a style that much more important. So to ease the pressure a bit, our trend forecasters have identified a handful of eyewear trends that will shape 2019. Somewhere on this list is the first step towards a newer and more on-trend you. You're welcome.
1. Keep it old school with wire frame
You can always find wire frame eyeglasses on the shelf. They're the reliable staple that has kept grandparents safe from eye strain for decades. Now, they're an option for all ages. Wire frames are getting a stylish update with new colours, and sizes. This year you'll be able to find John Lennon glasses that come in gold and oval Ray-Bans in a variation of sizes. Wire frames achieve simple sophistication without drawing too much attention to themselves and they have one thing going for them that very few other frames have – timelessness.

2. Get a geeky edge with slim geometric frame
Glasses are either roundish or squarish. We've managed to find plenty of creativity within these limitations, but there had to come a time when we explored other shapes. 2019 seems to be that time and the octagon seems to be that shape. Rectangular octagons have started cropping up on the market for all the nerds with a bit of an edge. So maybe you have a science-backed opinion about the extinction of helium but you also free-climb on the weekend – you're the mould-breaker these were designed for.

3. Step out of the minimalism closet with clear frame
Let's face it, neon orange eyeglasses aren't for everyone. Some of us enjoy the simplicity of a pair of glasses that blends with every mood and every outfit. Clear frames are a recent favourite for those who want a new minimalist option besides frameless glasses. We predict that this will be the year that making more of a statement by saying less will go mainstream. Clear frames go great with all the greys and blacks that are already filling your closet. You might as well step out and own the complete minimalist look. It's normal now.

4. Go full millennial with rose gold frame
Rose gold is as millennial as avo on toast. It hangs from our ears, it's wrapped around our phones and sometimes it chips off our nails. We think that in 2019 it will crossover into eyewear and have major unisex appeal. Historically, men's eyewear trends steered clear of gold. But the return of the 90s in all its blinged-out glory has relaxed those restrictions. Metal frames are getting an infusion of rose gold rose fever and we wouldn't be surprised to see both men and women flying the millennial flag high.

For more insightful lifestyle and style trends, subscribe to the ExecuSpecs blog here/by filling in the form below.





Date Published:

08 February 2019