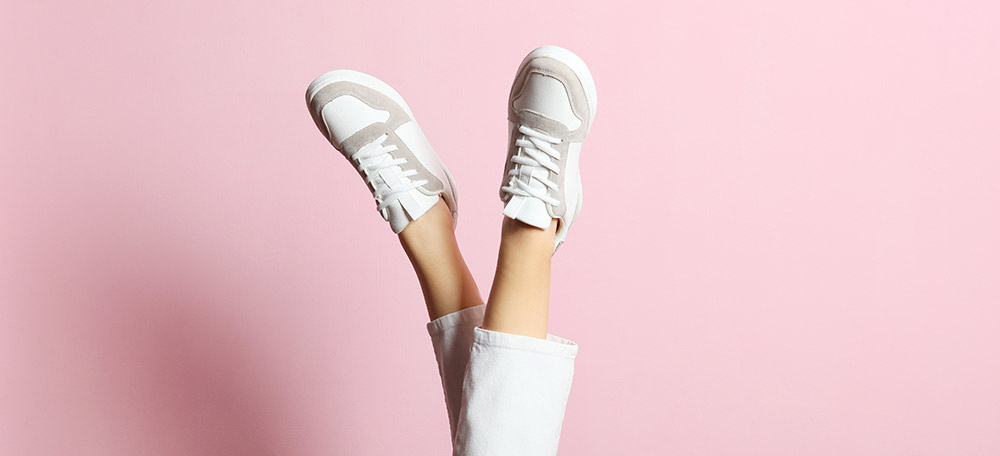 There were many great things about the 90s. The sitcoms, the music, the parties, and best of all the fashion!
We're pretty sure you've noticed the resurgence of 90s everything. While you may have previously envisioned leg warmers, leather bodysuits, or denim-on-denim combos when you first read the title, we would like to put your mind at ease and let you know there are far more stylish ways to pull off a 90s aesthetic this decade. So, without further ado, here are the best 90s‌ ‌style‌ ‌trends‌ making a comeback this season ‌and‌ ‌how‌ ‌to‌ ‌wear‌ ‌them‌ ‌this‌ ‌decade‌:
Pairing mom sneakers: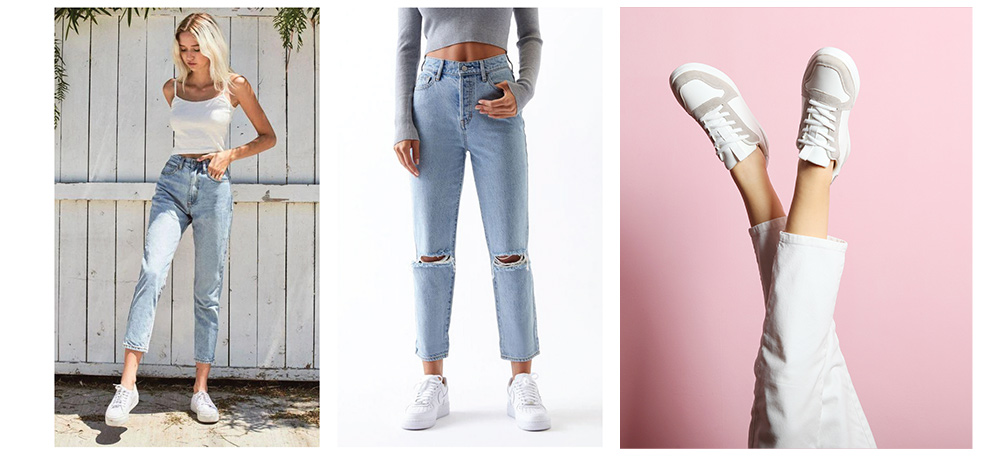 Perhaps the most notable fashion trend to make a comeback in 2020 was the mom sneaker. A more tailored, and rounded white runner you may have spotted on Kendall Jenner, and Yara Shahidi. Initially worn with matching sweats, white ribbed socks, and oversized tops (like the iconic combinations that Princess Diana made famous.)
When picking yours, make sure it isn't too overpowering. The sneaker isn't meant to stand out on its own but should smoothly transition into your 90s aesthetic. When picking a flattering outfit; opt for a button-front floral midi dress, or mom jeans and a crop top, or, rock it as the Princess did in cycle shorts, calf-length white socks, and an oversized sweater.
The best ways to wear print shirt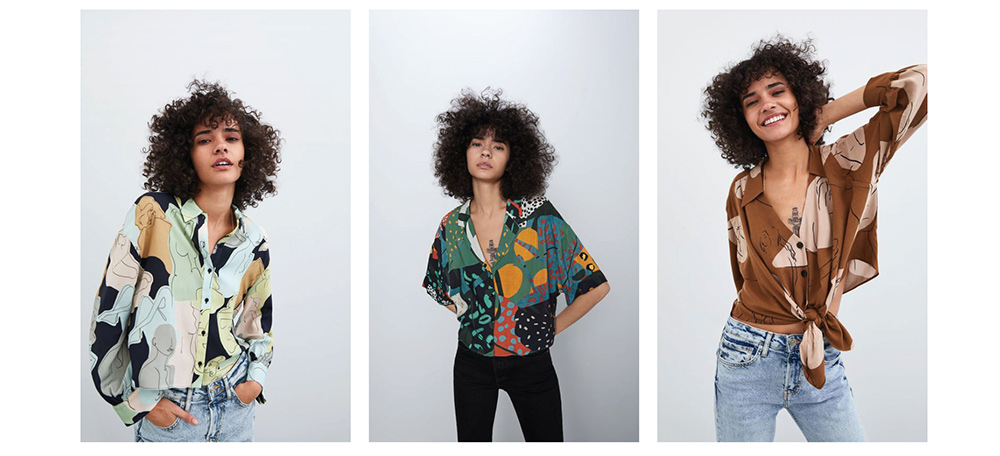 Print shirts are an aesthetic that has been around for a while now. We aren't exactly sure what caused the excitement over it, but we're glad it's stayed. Whether you prefer a button-up collared version with prints all over – ala Fresh Prince of Bel-Air, or a white tee with prints solely on the front, like the latest that Versace has to offer, this is a go-to look everyone should pull off at least once this summer. That's just how iconic it is. Pair your button-up print with high-waisted jeans, and a pair of black brogues for a "distinguished uncle on holiday" aesthetic, or with black sweats and white sneakers for a more laid back ensemble.
Slim sunnies and wearing them like a pro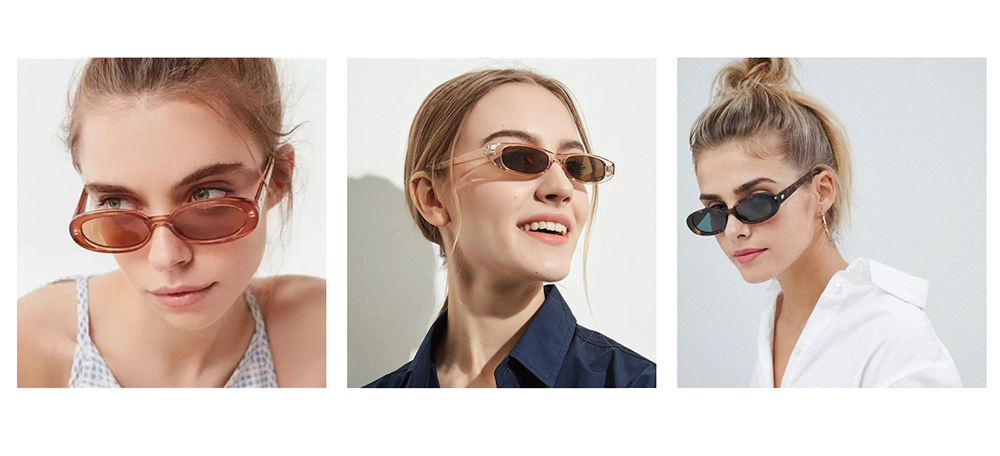 This combination is perhaps the most 90s of them all, that's because everyone, who was anyone, owned a pair of slim sunnies in the 90s. From Aaliyah to Mariah Carey, to Tupac and everyone in Nsync, slim-sunnies were the decades go-to, and we couldn't be happier that they're back!
Making their reappearance in the summer of 2016, (Thanks to Rihanna X Dior ), it wasn't until the summer of 2018 that the glasses went fully mainstream. Coming in different designs, silhouettes, and colourways, slim-sunnies have proven their here to stay, so why not learn how to wear them like a pro?
Pair yours with only one other 90s piece, like a black beret, straight peak cap or button-up print shirt, this will ensure that you're not going overboard but will make you appear more stylish.
Gold chains, belt bags, and bucket hats, the 90s accessories every closet should have.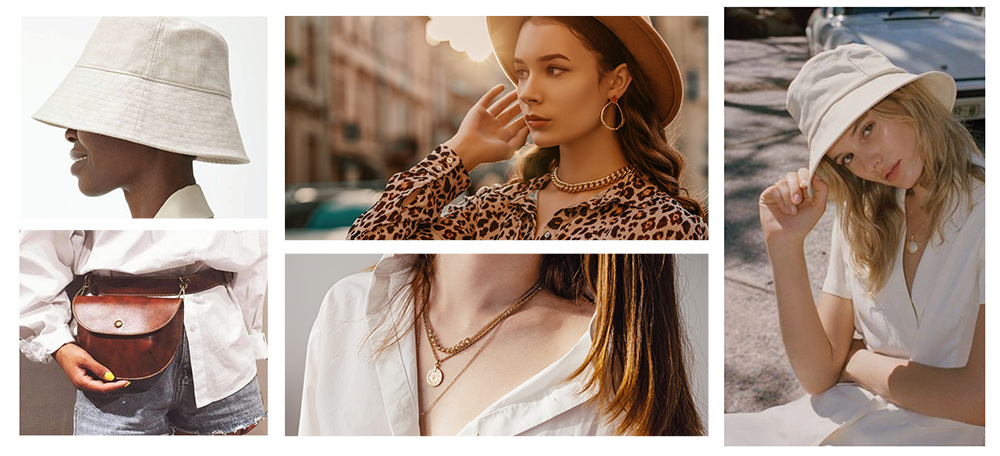 These accessories will announce your arrival with a bang! When it comes to choosing your gold chains, opt for various sizes you can pair together over plain white tees. Try not to bundle too many pieces together, especially if you're going for a more refined look.
As for the belt bags? Whether you opt to wear yours in leather, waterproof material, or a mix of these, across the body or around the waist, make sure to never colour block, but opt or colour coordinating ensembles instead, this will ensure your look is more synced to this decade and not lost in the 90s.
The same is true of bucket hats. Opt for black, denim, and leather materials as these will blend effortlessly with the rest of your closet as opposed to brighter neon colours.
Putting it all together



When considering these looks, the key is to try one, or two of them at a time instead of overloading on the whole list. It is the 2020s, after all, and the last thing you want to have is looking like you're trapped in a time warp. Or even worse, like an extra on Back To The Future.





Date Published:

17 November 2020