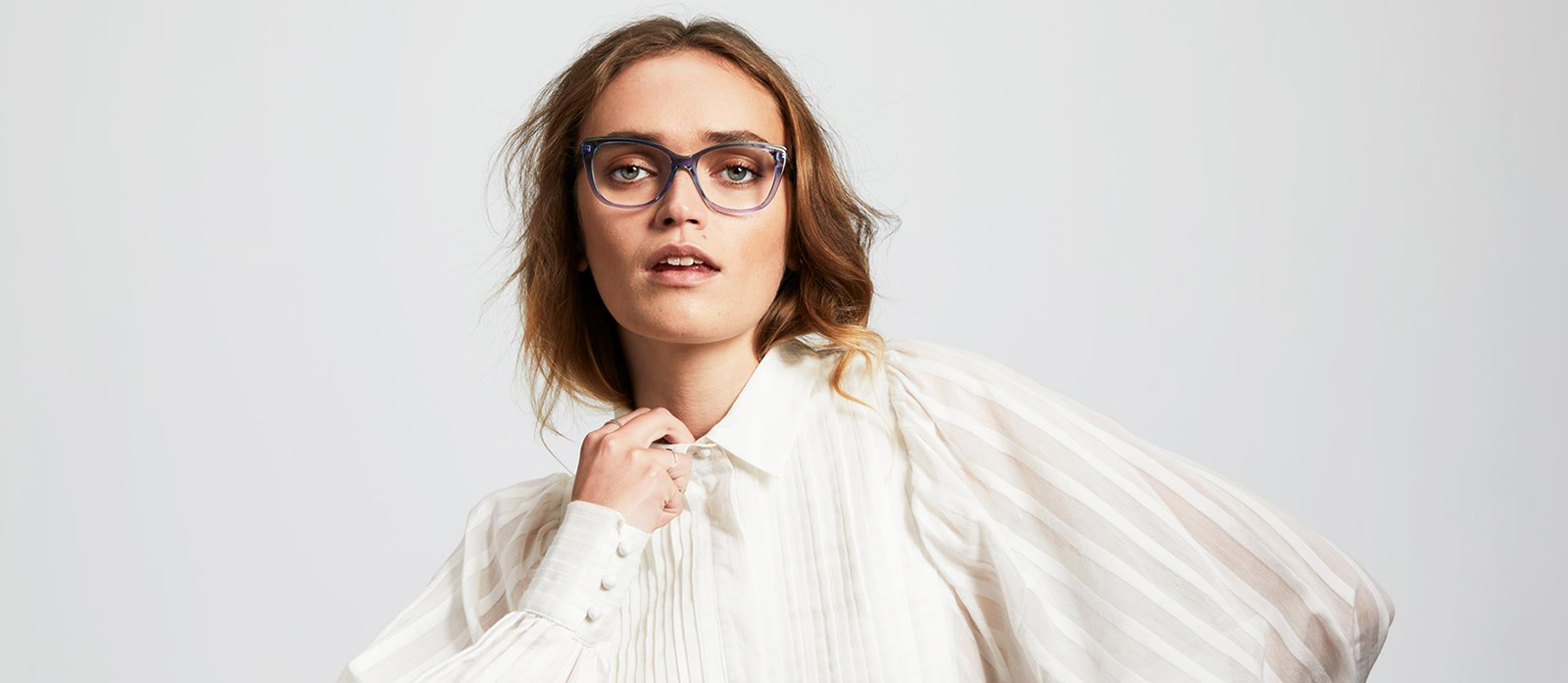 We know what you're thinking: "Isn't it a little too early to be predicting style trends for all of 2021?". To which we say; absolutely not!

Now is a good time as any to start planning your aesthetic, after all, everyone knows 2020 had its fair share of blunders, and getting a fresh start with a slight rebrand on your part, would be an acceptable way to make sure you kick off your year on 100! So sit back, relax and swipe the best silhouettes of the year!
1. Unique geometric frame shapes & coloured lenses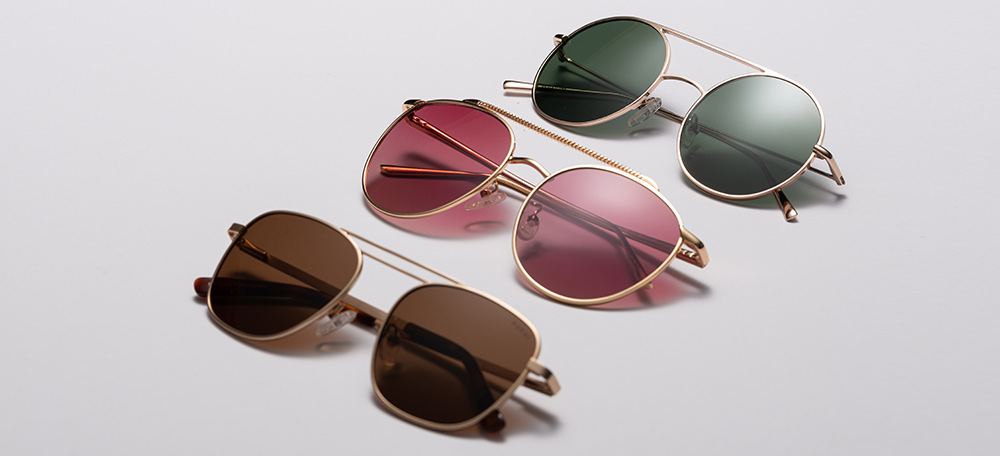 If the high street, digital fashion shows for 2021 are anything to go by, the year's silhouettes are going to kick off with a bang!

Unique geometric frame shapes are back! As are round and oversized glasses with coloured lenses! We're reliving the 60s it seems, and the decades' fashion aesthetic has captured the attention of designers. We all know what that means – street style will soon follow suit. If you want to get a head start, think brightly coloured scarves, eye-catching prints, and oversized fedoras. Those are the looks that will best accompany your glasses.
2. Half-rimmed, but make it fashion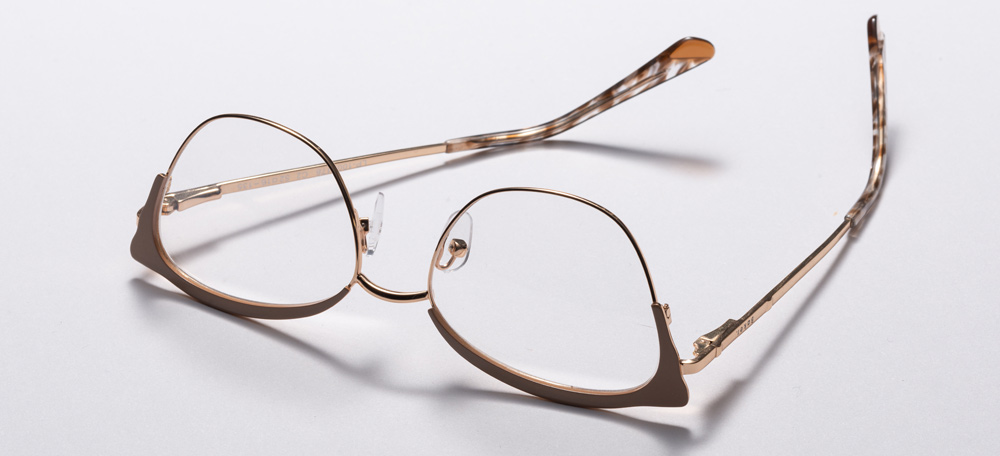 Half-rimmed glasses in 2021 will be the crowd-pleaser we know they are, with silhouettes emulating the original 1950s version (a distinct thicker top, and thinner wireframe on the lower half of the glasses). We predict the years' upgrade will see bigger, bolder, and blingier frames making these, one of the most useful accessories that your closet could ever have.
The digital runways have been flowing with patterned blazers and matching waistcoats, paired with formal chinos, and? You guessed it... a signature pair of half-rimmed specs.
3 Bright, translucent, perspex and nude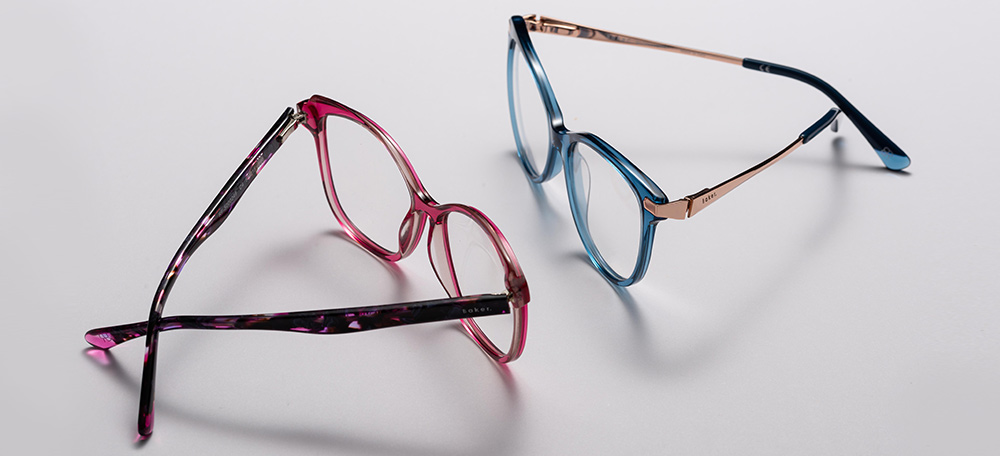 Clear-framed glasses have shown that they are here to stay! From their resurgence into the mainstream in 2016 to their popular, yet non-surprising return in 2021. These specs have proved their fashion prowess, making them the closet essential for the minimalist.
We've seen this frame in different shapes all ranging from round cuts to bold, square silhouettes. If the runway is anything to go by, then these frames are going to be big on the streets, except when you see them, they'll be paired with band tees, skinny jeans, and a versatile pair of sneakers.
4. The return of retro, flat-top aviator glasses
While the last two years have seen a move towards slimmer frames that emulated an early 90s aesthetic, 2021 has shown that it will be a lot different. Introducing: the retro, flat-top aviator glasses.

You've seen this frame countless times before, except maybe just on sunglasses. We've got some news for you, they've received an upgrade. Recently, more original aviator styles have popped up, in both old-school metal as well as colourful acetate shapes for both men and women.

Helping you transition effortlessly from work to play, aviators pair as well with a button-up shirt and blazer, as they do with a distressed denim jacket and sweats. If you are looking for versatility, you are in luck because you've just found it.
5. Round glasses are for everyone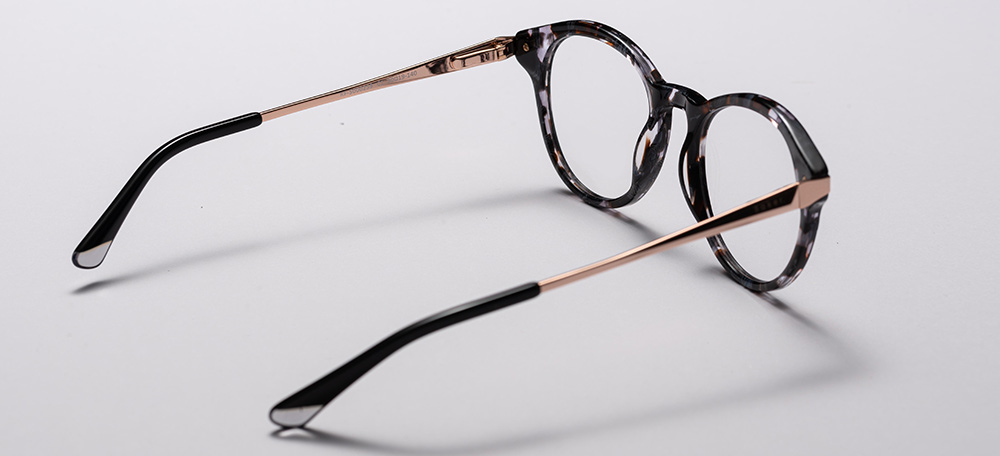 Still a remnant of the 60's, 2021 will be seeing a more street style-inspired aesthetic of these with the silhouette in tortoiseshell, wire and mixed material. Not only for the quirky creatives amongst us, these pair well with bolder fashion choices like silk scarves and brightly coloured office ensembles.

Now that you know what 2021 stands to bring on the glasses, fashion and street style front, it's time to get moving and create the aesthetic you'll be embracing. Nothing says "new year, new me" like a spanking new pair of specs, or a fashion rebrand for that matter!


Date Published:

17 September 2020