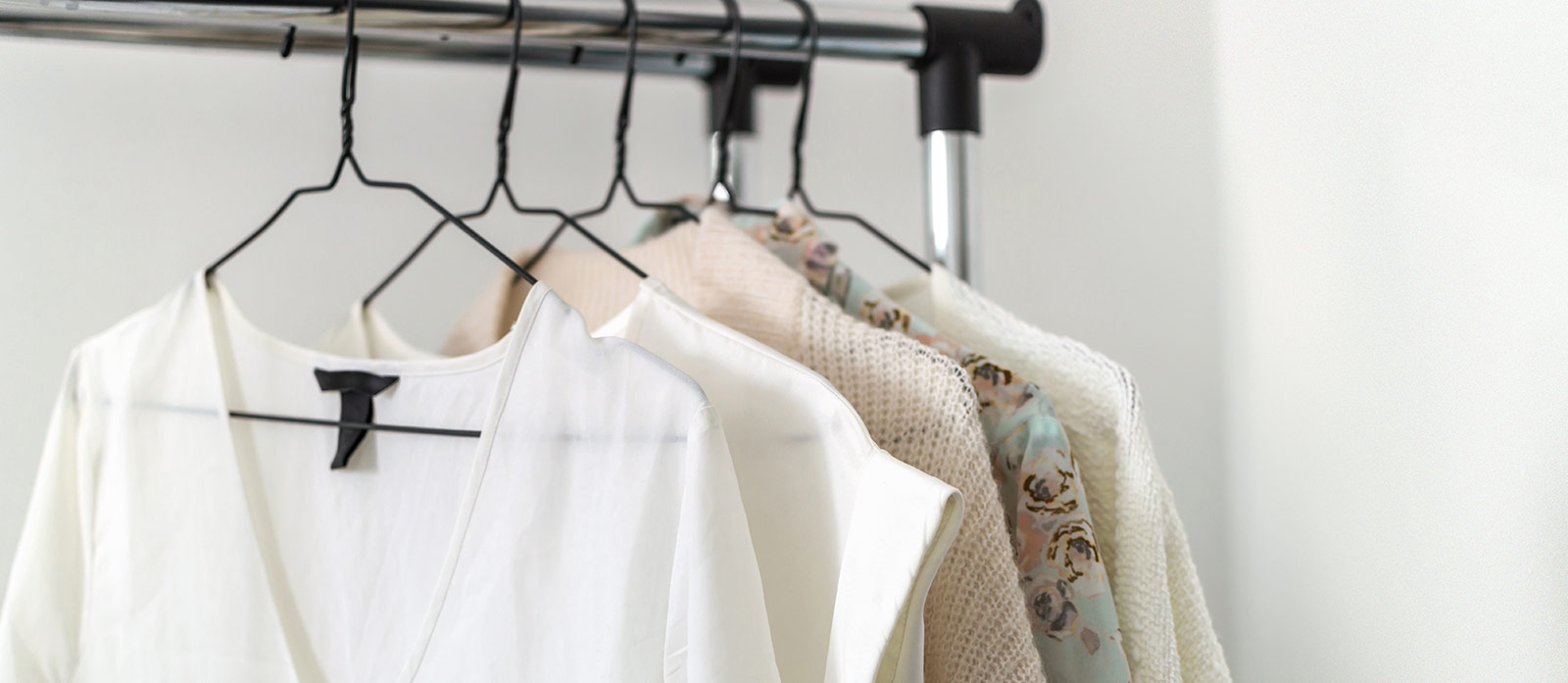 If you've been anywhere near a fashion editorial or Pinterest lately, we're pretty sure you've come across the term "capsule wardrobe ". You might not have completely understood what it was, or where you'd even begin to build one.

Good news is, we're here to show you how to create your very own capsule wardrobe in 5 easy steps. That's because, at Execuspecs, we believe that being a conscious shopper can go hand-in-hand with being stylish, and you can look good with less. So buckle up and get ready, we're about to help you build your very own capsule wardrobe.
First, things first; what is a capsule wardrobe?
The easiest way to describe this would be to say it's a state of mind. Having a capsule wardrobe means you're more conscious about what you buy, own, and wear— it becomes more about the quality of your clothes as opposed to quantity. There is no set list of items you should own, and your wardrobe shouldn't feel like a private-school uniform(the one you keep rotating to look just a little different from your peers). The idea is to strip your wardrobe down to essential pieces that fit, and suit you well.
A good rule of thumb is to opt for timeless pieces that will never go out of style. If and when you can; swap in a couple of trendy pieces to keep things fresh when seasons change.
Where to start?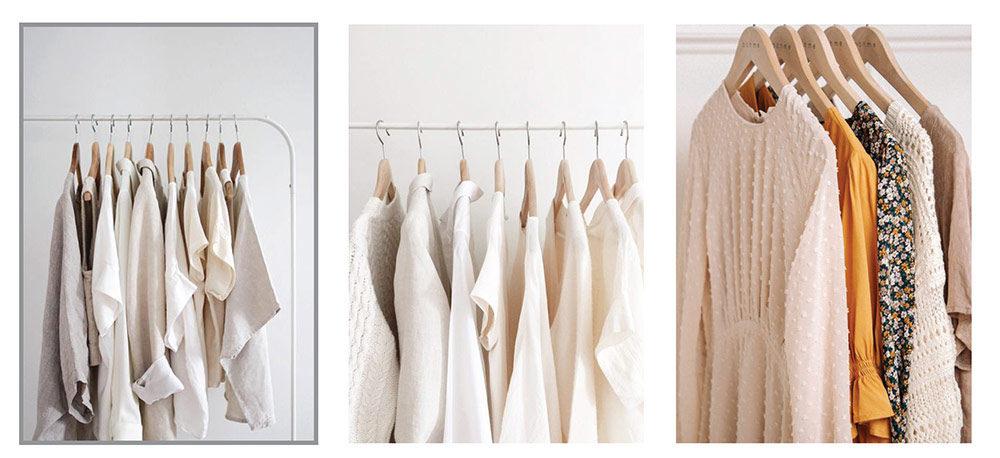 Photo: Pinterest
Two important points to start with are finding inspiration and picking a colour palette that best suits you. Usually following and emulating the style of someone you admire could do the trick as far as style-spo goes, as could creating a mood board on Pinterest where you pin down the exact aesthetic you're going for. The best part about using an app is that you'd be able to group items by style, colour preference or activity think; exercise, work and leisure. This narrows down your choices and allows you to see what you'll have in your wardrobe.
When it comes to compiling a colour analysis, you'll want to figure out whether your skin tone is warm, cool, or neutral. That way you'll know which colours to avoid when shopping. People with warm skin tones should take inspiration from the warm end of the spectrum like fiery reds, oranges and rusty colours, while those with a cool skin-tone should opt for cobalt, blues and violet hues. Those with neutral coloured-skin-tones can count themselves lucky because they have the full-colour spectrum at their disposal. Not sure which colour tone you are? Reach for the colours that look good on everyone; those are usually a blend of both cool and warm. Got it? Good.
Now that you know what colour palette you're leaning towards and which aesthetic best suits your day-to-day styling, time to find the basics.
How do you build your basics?
As with any wardrobe owning a few staple basics is a must. Think of these as the key pieces that provide the unshakable foundations of any look.

When it comes to creating a streamlined-look, the fit is everything. Which is why you should opt for a great fitting pair of jeans, the most versatile pair we've found are black denim. Next, you should look at your colour palette – a pair of smart trousers in a neutral shade, of your choice, is something you should have. That coupled with a classic, white tee, 1-2 button-up shirts in classic colours (white, oxford blue), a slip dress, barely-there sandals, combat boots in winter, and a blazer will do. As we mentioned before, these are just the basics.
What about accessories?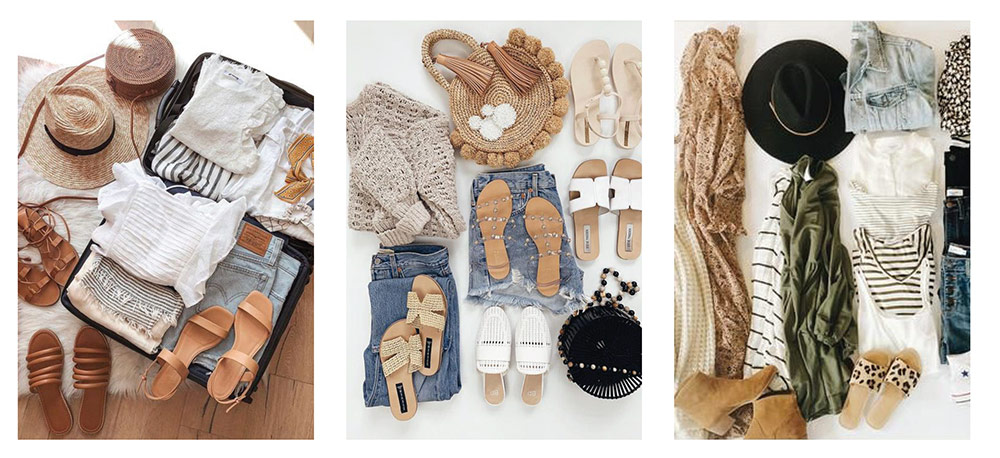 Photo: Pinterest

If you're more active, then look for accessories and basic pieces geared at a more sports-luxe aesthetic. Think plain sneakers and a neutral knit you can throw over almost anything, you'll also need everyday accessories like oversized tote bags for the gals, and leather satchels for the guys.

Add layered chokers, cuff bracelets, and rings when the occasion arises but always remember to invest in at least one good timepiece for your day-to-day styling.

Pairing your basics with your accessories is something you'll get better at over time, it all boils down to which pieces make you feel the most confident and effortlessly stylish and the combinations that secure the most compliments.

How to keep it up?

Now that you know how to pick your pieces the next thing you want to do is evaluate your closet. Keep pieces that you are sure to suit you, and you'll wear more than once, everything else gets the boot. These should be pieces that fit the basics category. When it comes to shopping, the general rule is to lose an item of clothing every time you get a new one.

The point of the capsule is to downsize and find your style, so challenge yourself to stick to it. Style changes and evolves, so have fun and make your capsule your own!


Date Published:

17 August 2020