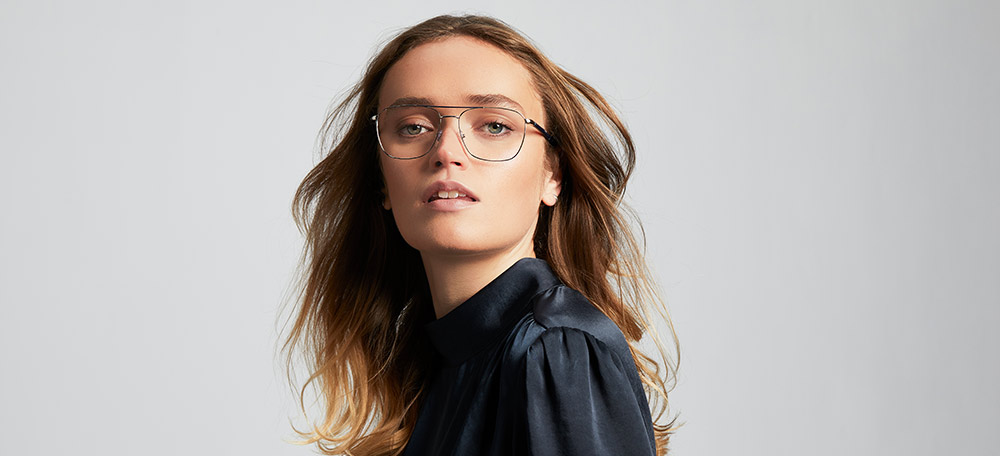 Finding a pair of glasses that suit both your face shape and aesthetic doesn't have to be as daunting a task as it used to. Answer these questions to find out which of these frame shapes would suit your style, then click on the frame suggestions to find your perfect look. If you're undecided, simply pick 4 of your favourite frames to try them on at home for free.
Question 1
First, let's start with the basics, which aesthetic do you lean towards?
a. Feminine
b. Masculine
c. A bit of both
Question 2
Do you need progressive lenses or do you have an existing prescription?
a. Yes.
b. No.
c. Not sure.
Question 3
When choosing frames which would you prefer? Metal or plastic?
a. Metal
b. Plastic
c. Both
Question 4
How would you describe your dress sense?
a. Modern & Trendy
b. Casual & Boho
c. Sophisticated & Chic
Question 5
You need a pair of glasses for:
a. Work
b. Play
c. Both of the above
Question 6
You would describe your personality traits as being an:
a. Extrovert
b. Introvert
c. Ambivert (combination of both)
Question 7
When choosing an accessory you prefer that it be:
a. Dashing
b. Subtle
c. Both
1. Mostly A's and on trend
These glasses are the ideal fit for someone who enjoys a clean-lined aesthetic. They are great whether you opt to wear them for work, play, or everything in-between. If your specific face shape is more on the round side we recommend silhouettes that are square and rectangular, but for someone who enjoys the trendier things in life, we suggest frames with bright colours, quirky shapes, thick rims, and definitive frames. Why don't you try these on for size:
2. Mostly B's and laidback
Often pegged as the easiest aesthetic to find frames for, the casual style can also be the toughest to tailor. With all of these different options to choose from, it can get very tricky choosing a fitting aesthetic to go with your trendy every-day ensembles. Our top suggestion for laid-back and casual people with definitive style is to opt for rimless glasses or glasses that are thin, light and soft-edged, as these will help you maintain balance, fitting in with all the pieces in your wardrobe.
3. A combination of A's + B's
Having an alternative sense of style can often hinder your search for the ultimate pair of specs. Making finding glasses you can wear to both laid-back brunches, and Monday morning meetings that much harder. Lucky for you, we've got just the recommendation; opt for frames with rectangular shapes to add sharpness, or angular frames like the cat-eye, wayfarer, and horn-rimmed glasses to add a little contour to your face. These make for a great fit, trust us:


4. Mostly C's & sophisticated
Choosing glasses that suit both your style and everyday needs may have proven a more difficult task in the past. Combining your unique taste for all things sophisticated and refined, with a frame that would soften your otherwise bold aesthetic can be tricky, we get that. Which is why we often recommend you opt for frames with thinner rims and rounder shapes to soften your edges. Add a fashion take to the mix, and you'll wind up with these three choices:
5. A little bit of everything



The best part about having a great fashion sense and the bone structure to match? You get all the benefits of a wide range of quirky glasses to choose from. Our style advice to you is to try cat-eye silhouettes or frames that point upwards to emphasize two of your best features: your cheekbones and your style. What would they look like? We're glad you asked:








Date Published:

17 November 2020