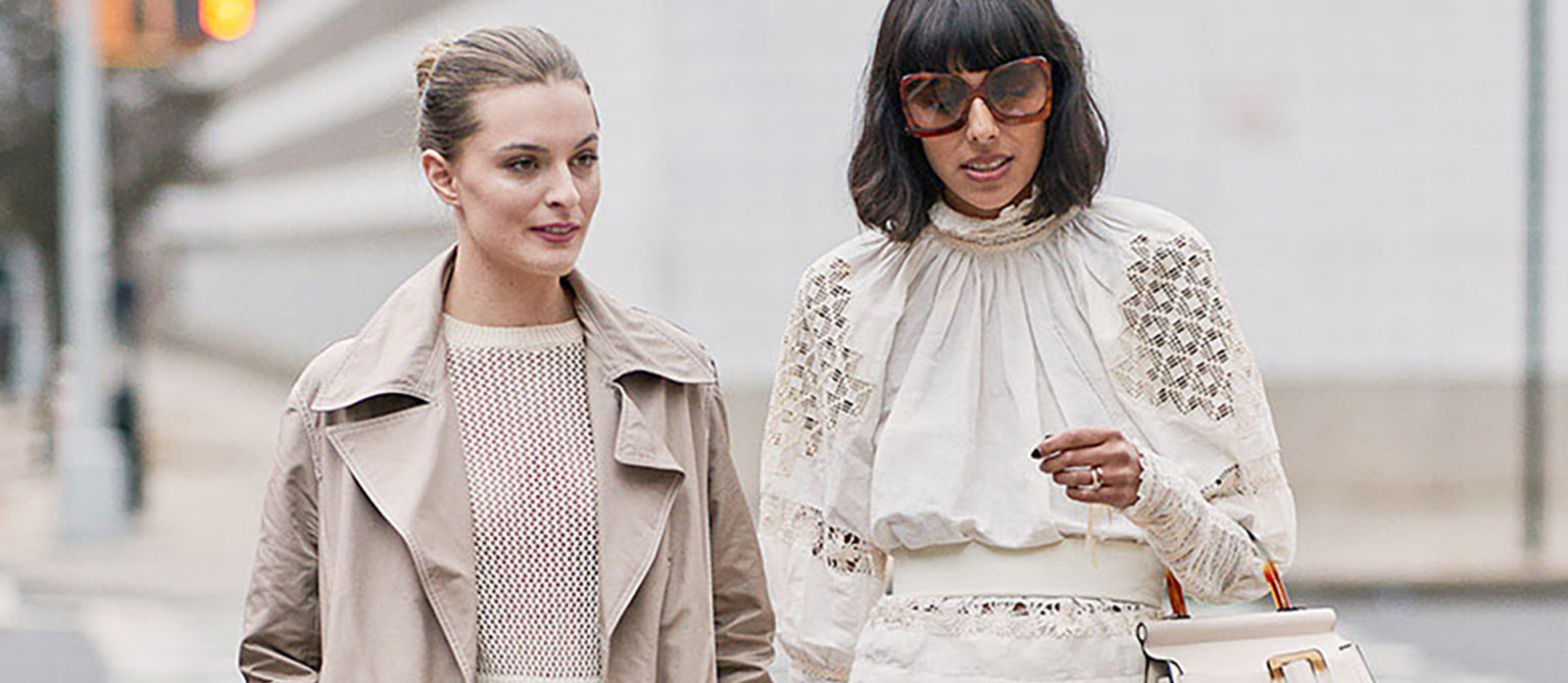 Winter is looming on the not so distant horizon and the golden rays of summer are fading fast. We're over here obsessing about our wardrobes because we like fashion almost as much as we like super cool frames. So many options, but so little time. Sound familiar? We took the guess work out of this season's fashion must-haves and hunted down the latest winter fashion trends, hot off the runway, to bring you our favourite looks. This season, expect vibrant hues, mismatched prints, shoulder pads, micro bags and super hero capes. And for the less flamboyant and adventurous, classic beige in various shades is here to stay. Phew.
Acid neons. Minimalists, this is not for your monochrome wardrobe we know, but the techno era of the 90's has been revived in a kaleidoscope of colourful neons that will brighten grey winter days in a heartbeat. We like this because it is a bold move away from the usual safe tones of autumn and winter. If you're not brave enough to be clad in neon from top to toe, try accessorizing with bright earrings or scarves to stay on trend. Or even some BAKER FRAMES in fuchsia.
Drape your cape. Superheroes will be jealous of the sleek and sexy capes that were spotted on the runway this season. Thrown casually over any outfit, the cape takes you from drab to fab in an instant. We like it because its versatility offers something for everyone. This one is definitely on the top of our list of favourite winter fashion trends.
Don't match it. Forget what your mom told you about wearing prints, the rule book has been tossed out of the window this season with the pairing of contrasting prints and patterns. Think clashing animal prints in different skins, a bright punchy leopard print t-shirt with a greyscale zebra skirt. We like that it breaks all the fashion rules, while still being a highly wearable look.
Make it Micro. The good news? The days of frantically scratching for your keys in your bottomless handbag are over. The bad news? Micro bags are so tiny that you could only fit a few sticks of chewing gum and some loose change in there. We like it because the novelty is real and the cuteness factor make them highly Instagrammable. Plus they've been slightly adapted from the miniscule scale we saw on the runways to more practical sizes to stylishly house your phone. This is a winter fashion trend that you can have a lot of fun with.
Beige is not boring. The allure of classic neutrals has been quietly drowned out this season with the explosion of 80's and 90's neons and eye catching jewel tones. But through it all, quietly in the background, beige has stood its ground in decadent tones of cappuccino, ecru and khaki. And there is no denying that a palette of these shades, layered in various textures, command as much attention on the street as the loud shades of fuchsia and citrus that shout for our attention. We love it because beige is simple and chic and has stood the test of time.
Puff up your shoulders. This isn't a look for everyone, but the tasteful slant on puffy shoulder pads seen on runways this year is easy to pull off and adds a bit of fun to any outfit. Forget the larger than life shoulder pads that granny used to wear. This is a revival of the 80's wardrobe staple where broad shouldered jackets draw the eye to slinky waists and create the illusion of an hourglass silhouette. Flattering and easy to wear, this look is a must this season.
The fashionsphere has served a melting pot of winter fashion trends this season that offers a little bit for everyone. But no look is entirely complete without a pair of statement frames. Winter frames update your entire look in an instant and are easy to pair with any of the hottest winter looks above. Nerdy metal frames have been given a bit of a revamp with eye cat corners and translucent granny frames feature contemporary lines to add a modern twist to a vintage classic.

Now that you know what staples to add to your winter wardrobe, why not scroll through our extensive range of BAKER FRAMES to find your perfect pair and take your style up a notch?





Date Published:

28 May 2019