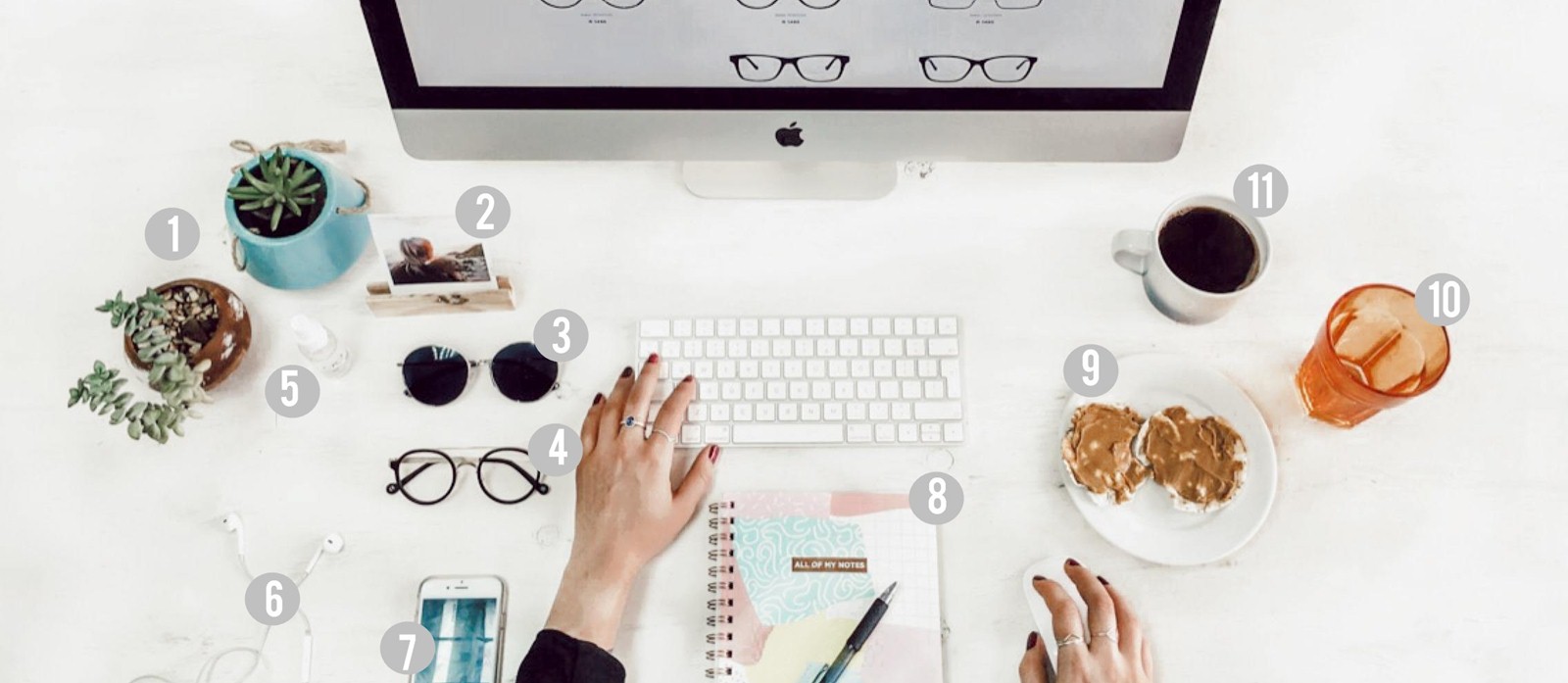 Is your desk in need of some sprucing up? You spend a lot of time at work, so why not make your work-space as comfortable and inspirational as possible. We asked around at Execuspecs headquarters and whipped up a list of work-desk-essentials that our team simply cannot go without.
Impossible-to-kill desk plant
Don't make life difficult. Fake it until you make it or go with succulents. Looking at greenery can make you feel more creative and if it's real, it can add life and some O2 into that stuffy office air.
Photo
Boost your mood by reminiscing over sweet memories. A pic of your family, pets or travels will always put a smile on your face – not to mention all the compliments you'll get from your colleagues.
Sunglasses
We're like cinderella in reverse. When the clock strikes 1pm we go from office pumpkin to lunch hour swag. Computer screen off. Sunglasses on! Time to get out and about.
Spectacles
Look good while avoiding eye strain and headaches with spectacles that are comfy and make statement at the same time. Sounds like a win win to us!
Lens Cleaner
Taking your specs on and off can lead to fingerprints and smudges on your lenses. Keep a lens cleaning spray nearby to make sure those lenses are always squeaky clean.
Earphones
Whether it's to drown out the office humming or to simply escape to your happy place, your favourite playlist should do the trick. But remember, your music taste is not everyones cup of tea...so pop them earphones in.
Phone
Yes a phone can be distracting, but you can actually use it to improve your work desk experience. You can set reminders to drink water, stream the latest music, get your step count in plus you'll get instant alerts when your friend tags you in the latest meme. Because memes are life.
Notebook
There are two types of people in the world, doodlers and to-do listers. Both of them require a notebook, so no excuses. Tip: Buy one with cover artwork that inspires you!
Snacks
Nobody likes the hangry version of you. Keep the inner beast tamed with some healthy snacks at arm's length…better yet, create a snack drawer for you and your colleagues. We have a bit of a "peanut butter on rice cakes" trend going on at head office.
Water
We're 70% water, let's try keep it that way. Dehydration can cause loss of focus, headaches, dry skin and eyes amongst many other things. Doesn't sound like a good time right? Drink up!
Strong Coffee
Most humans need a boost of caffeinated adrenalin to survive the workplace. We won't judge you.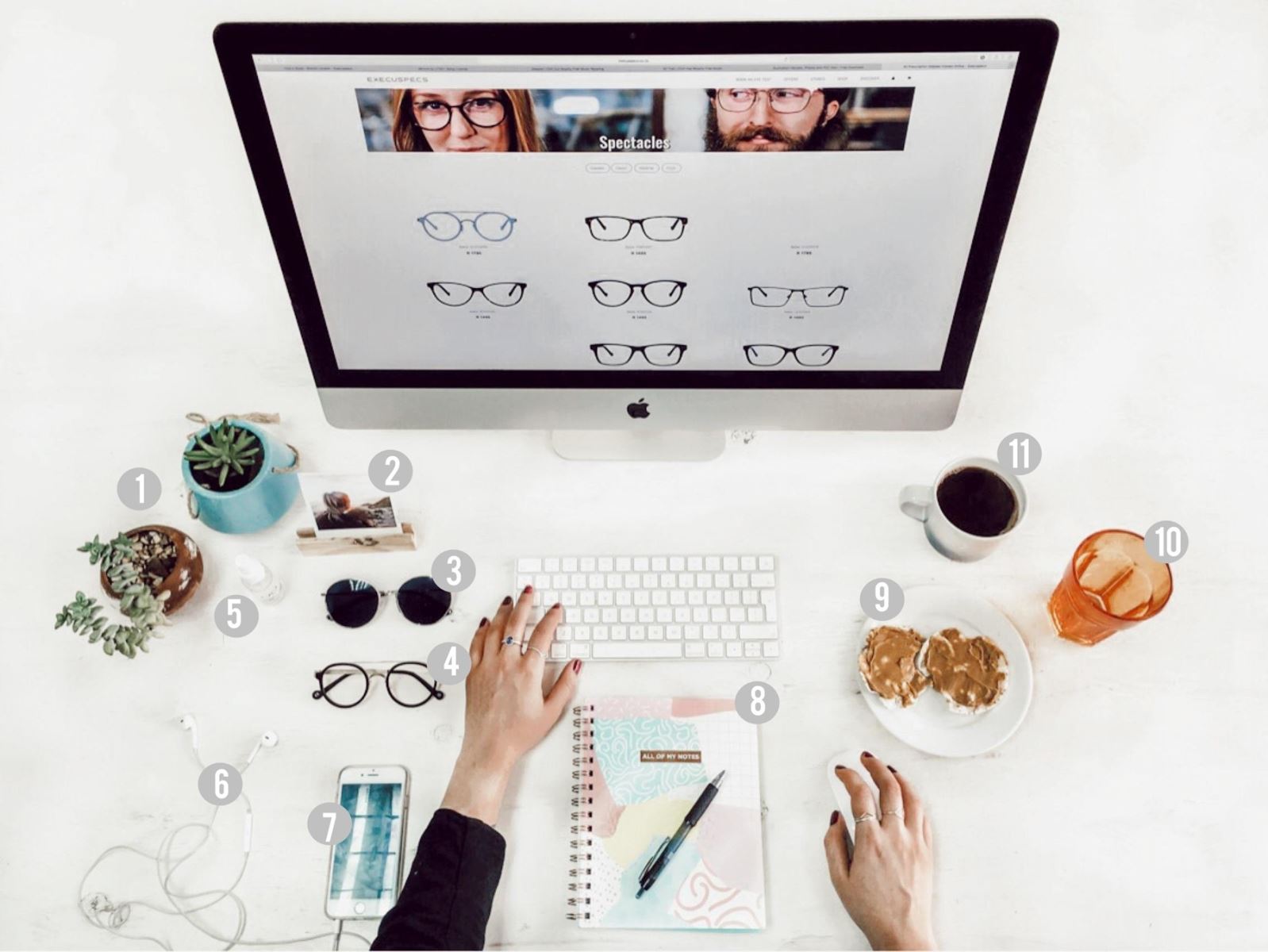 Date Published:

13 July 2018